The 2023 Acura TLX for Sale at Acura of the Rio Grande Valley
It's no surprise that this 2023 Acura TLX is a hit. With its classy exterior and luxurious interior, the TLX has all the trappings of a modern luxury sedan. This vehicle has powerful yet fuel-efficient engines suitable for any family and driver around San Juan, TX.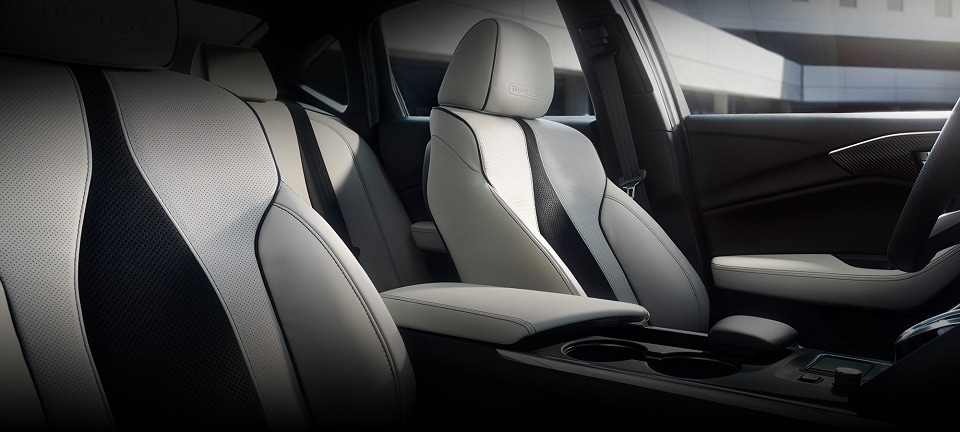 Interior Design
The 2023 Acura TLX interior settings include several distinct modes for the ambient lighting, such as dynamic, illuminated entry, automatic (which adjusts the lighting to match the time of day), and coordinated (which lets you choose one color from a palette.
The interior of the new TLX has been upgraded with open-pore wood and real aluminum, providing you with both a modern aesthetic and an incredibly comfortable feel as you ride from McAllen to Edinburg, TX.
Exterior Good Looks
The Acura TLX features a black roof with exclusive paint color offerings, including the curva red, 130R white, and long bleach blue. In addition, the TLX has a few sporty accents that make it stand out on the road, such as a carbon-fiber spoiler and rear diffuser.
The spoiler helps to keep the back of the car planted by increasing downforce and directing airflow. The diffuser sucks air in from beneath, straightens it, and pushes it out at the back of the vehicle. The more air rushes into the diffuser, the faster it does so and the more effective it is. It's also more efficient than a simple flat plate that doesn't direct airflow, which means more power for your daily commutes around San Juan, TX.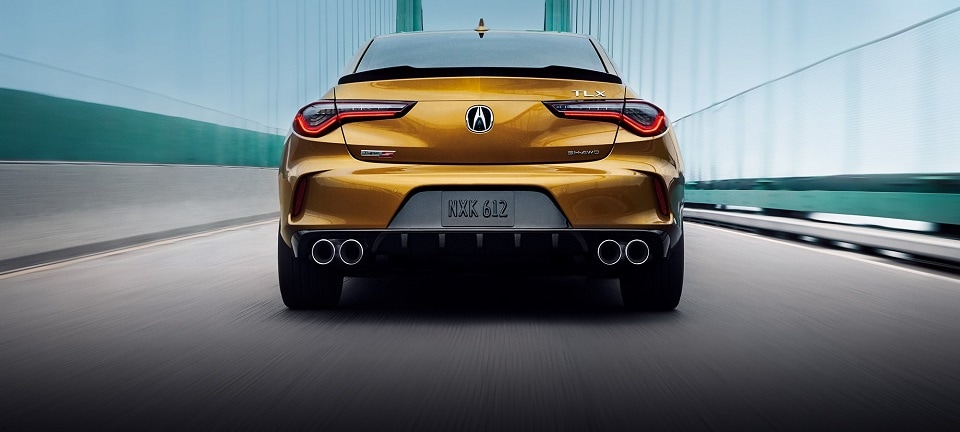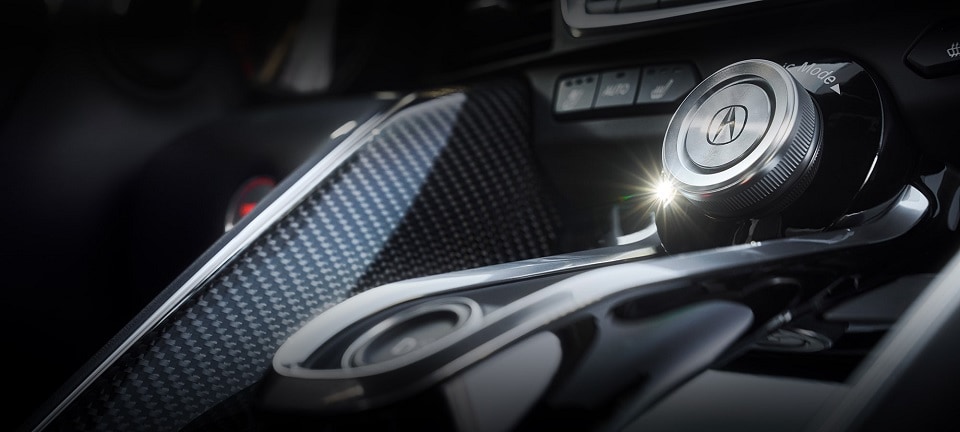 Technology Features
The 2023 Acura TLX features a 10.2-inch infotainment display. The infotainment system of the TLX does not utilize a touchscreen, in contrast to the majority of current systems. Instead, menu navigation is done using a touchpad that resembles a laptop on the console.
The Technology package adds a wide array of connected features, including Apple CarPlay and Android Auto, and WiFi capability so that you stay connected on the go.
All trim levels above the Base have navigation. Wireless phone charging and a 17-speaker premium sound system are included in A-Spec grades and higher.
2023 Acura TLX Performance Features
All trims except Type S have a 2.0-liter turbo-four delivering 272 horsepower and 280 lb-ft of torque with a 10-speed automatic transmission. Except for Type S, the 2023 TLX trim levels can accelerate 0-60 mph in 6.1 seconds, which is a little slow for a luxury Sport sedan. All trims except Type S have standard FWD, and AWD is additional. FWD models get 22 mpg in the city and 31 mpg on the highway, while AWD models get 21 mpg in the city and 29 mpg on the highway.
The Acura TLX Type-S, the highest trim level, is powered by a 3.0-liter V6 engine with 355 hp and 354 lb-ft of torque. The engine comes with a 10-speed automatic transmission, sending power to a standard all-wheel-drive system. The TLX Type-S will accelerate from zero to 60 mph in 5.1 seconds. This Type S trim gets an EPA-estimated 19 mpg/city and 25 mpg/highway.
Acura TLX Trim Levels
The 2023 Acura TLX is offered in the following trim levels:
Base
Technology
A-Spec
Advance
Type S
Safety Features
Safety features include Standard adaptive cruise control, automatic high beams, keeping assist, and automatic emergency braking with pedestrian detection. The adaptive Cruise Control (ACC) system keeps the car at a safe distance from the vehicle ahead and maintains that amount of space between cars as they accelerate, brake and corner.
The automated emergency braking system with pedestrian detection identifies pedestrians and automatically applies the brakes to reduce impact speed if an impending collision is detected before you can react.
A-Spec and Advance trims have blind-spot monitors and parking sensors, while the Type S trim has rain-sensing wipers and a surround-view camera.
Visit Acura of the Rio Grande Valley Today!
Are you looking for a luxury car around Mission, TX and Brownsville, TX? You are welcome to Acura of the Rio Grande Valley to test drive the available 2023 Acura TLX. We will help you walk away with the best trim level for your specific needs.
Reserve Your 2023 TLX
* Indicates a required field