The 2018 Acura TLX is Quite the Special Sedan: But What Models Does It Compare To?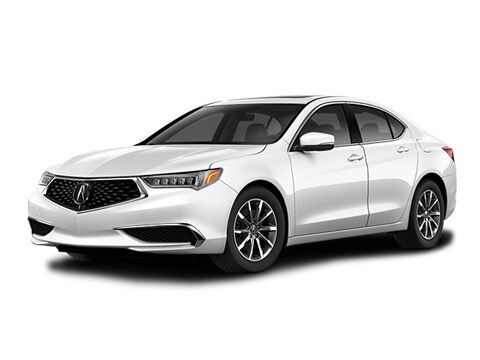 Acura is one of the most impressive luxury automakers available today when compared to its German competitors. Since its inception in 1985, Acura has allowed its shoppers to enjoy a higher level of refinement and excellence in models that are bred with the same bloodline as Honda which help these models to be some of the most reliable and well-performing cars on the market today. When you want a new 2018 Acura TLX, but aren't completely sold on that model, see how this Acura stands up to a model like the 2018 BMW 3 Series.
2018 Acura TLX vs. 2018 BMW 3 Series
The price of a 2018 Acura TLX starts at $33,000, about $1,000 less than the BMW. A fully-loaded 2018 Acura TLX will clock in at $45,000, while a comparably-equipped 2018 BMW 3 Series model will clock in at more than $50,000! This makes the Acura a better value for all drivers.
One of the best aspects of the 2018 Acura TLX is that this model works better for longer trips with a larger fuel tank than the fuel tank found in the 2018 BMW 3 Series.
In addition to the larger fuel tank found in the 2018 Acura TLX there is also more cargo space than the 2018 BMW 3 Series.
If you are looking for in-car safety and driver assistance than the 2018 Acura TLX is the choice for more buyers. With features like blind-spot monitoring, surround view camera system, adaptive cruise control, lane keeping assistance, road departure mitigation system, front and rear parking sensors, collision mitigation systems, heads-up warning, and rear cross traffic alert! While these options can be found in the BMW, they are much more affordable in the Acura.
The seating options on the 2018 Acura TLX can give you heating and cooling functions, memory settings, heated rear seats, Milano leather, or Alcantara® to make this interior seem both elegant and airy.
Acura of the Rio Grande Valley is the Premier Dealership to Buy Your New 2018 Acura TLX
  If you have been looking for the premier place to shop for a new Acura, then there is no better choice for you than Acura of the Rio Grande Valley in San Juan, TX! Here our dealership not only offers you a better selection of new models, but will give you the staff to make your shopping experience more enjoyable. Come on over today and see what makes a 2018 Acura TLX a better option than a 2018 BMW 3 Series. Visit today and staff will be happy to answer any of your questions. Proudly serving drivers near McAllen, Edinburg & Mission, TX. See you soon!